Roll over image to zoom in
Description
- DreamStation BiPAP DSX600T11 with Humidifier, Heated tube, Water chamber, and SD card
- Mask of Your Choice
- 2 Additional Standard Tubes
- 6 Additional Disposable Filters
- 1 Bedside Organizer and 1 Carrying Case for device and peripherals
DreamStation offers a sleek, low-profile design. Its vibrant color screen displays daily progress and features easy-to-use menus. Dreamstation's top-mounted humidifier hose swivel and front-facing display make it easy for patients to operate while lying down or sitting up in bed. And, it's small and light, making it easy to pack for travel. This BiPAP Auto has multiple modes; it can be set up as a standard Bi-level or Auto Bi-level device, delivering different pressure levels during inhalation and exhalation. Or it can also be used as a standard CPAP device.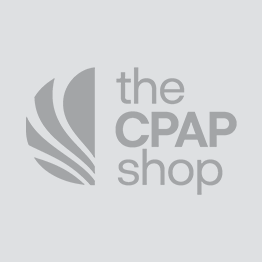 Philips Respironics, one of the most trusted names in sleep therapy, developed the new and innovative DreamStation from the ground up. Based on years of experience and countless hours of input from sleep therapy patients, sleep therapy takes on a whole new look.

The DreamStation is designed to fulfill the needs of all BiPAP users who demand the best from their therapy. The stylish, modular design was derived from both consumer insights and clinical know-how giving the user the benefits of each. Being 18% smaller with a smaller footprint takes up significantly less room on the nightstand. At 28% lighter, traveling with the unit, especially without the optional humidifier, is a breeze.

Connectivity options offer more monitoring choices than any leading CPAP brand with integrated Bluetooth® on every device
Performance Check simplifies in-home device evaluation and can help reduce the number of normally functioning devices that are returned for service.
EZ-Start's automatic, personalized adjustments to CPAP pressure can help patients gradually acclimate to their prescribed level of therapy.
Daily Progress Feedback displays a simple trend of patients' nightly use to help track progress on the path to adherence.

DreamStation Features
- Advanced event detection
- Mask type resistance control
- Mask fit check
- Oximetry capable
- DreamMapper patient self-management system compatibility
Humidification
- Fixed, adaptive, optional heated tube
- Pre-heat humidifier option
- Modular design with 1 piece, dishwasher-safe water chamber
DreamStation allows for access to information by both the user and doctor or provider through cell or Wi-Fi options in order to customize and optimize therapy, increase compliance and provide for an overall quality experience. The easy to view color display allows for a line of sight from bed instead of having to turn the unit. With a 180-degree swivel hose, no more pulling the unit with the hose. Instead, the hose can loop over the device while being used without requiring any extra room. The stylishly designed DreamStation is not only aesthetically pleasing but will meet the needs of the most demanding of BiPAP users. 
Payment & Security
Your payment information is processed securely. We do not store credit card details nor have access to your credit card information.