Roll over image to zoom in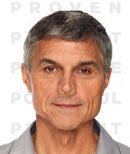 Description
Provent is Powerful, Portable, Proven, the very latest break-through in Sleep Apnea Therapy is here. Do you struggle with your conventional way of treating sleep Apnea? Struggle no more with Provent, No Machine, No Mask, No Hassle.
Provent Sleep Apnea Therapy is a simple and effective treatment for obstructive sleep apnea (OSA). The Provent therapy is a disposable, nightly-use nasal device that uses the power of your own breathing to create EPAP and effectively treat Obstructive Sleep Apnea.
Provent is small and disposable, making it discreet and very convenient. If you're looking for an alternative to your CPAP therapy, then Provent Sleep Apnea Therapy could be your answer.
How Provent Works: Provent is a unique, patented MicroValve that is placed just inside each nostril, secured using hypoallergenic adhesive similar to a band aid. During exhalation the air is channeled through small openings creating pressure which keeps the airway open, much like the pressure delivered by a CPAP machine. During inhalation the valve opens to allow airflow into the body. Unlike CPAP treatment which increases airflow during both inhalation and exhalation, Provent increases pressure only during exhalation.
Click here for a printable version of How to Apply Provent Sleep Apnea Therapy.
__
The 30 Night Standard Kit:
 Adjusting to any new device takes time, the 30 Night Starter Kit slowly introduces the new user to breathing with Provent by increasing the resistance level and allowing time to become accustomed to the change in exhalation.

__
Features of Provent
One Time Use Nasal Devices
Standard Kit - Step Up Resistance Levels
Travel Friendly
Hypoallergenic Adhesive
Easy to Use and Convenient
Small, Discrete, Portable Pouches
FDA Approved
No Equipment Setup or Maintenance
Suitable for Claustrophobia
Proven Effective in Clinical Studies
Treats Mild, Moderate and Severe OSA
__
Included with this Purchase
Payment & Security
Your payment information is processed securely. We do not store credit card details nor have access to your credit card information.