Sleep apnea is a surprisingly dangerous condition. The temporary interruptions of your sleep that cause you to feel tired during the day may not seem like a big deal, but over time, they can lead to a wide range of serious health complications, including high blood pressure, type 2 diabetes, anxiety and depression, unhealthy weight gain, and more.
Even the fatigue that results from a night of untreated sleep apnea can be dangerous, making you more likely to underperform at work or school or even fall asleep while driving. Because of this, those who struggle with sleep apnea should make sure that they are getting the needed therapy for their condition each night.
A standard CPAP or BiPAP machine is generally compact enough to rest on your night stand, where it will operate quietly and effectively throughout the night. But what happens when you need to travel?
While CPAP devices are FAA approved and most are relatively compact, they aren't necessarily designed for frequent travel. Many are also simply too bulky or inconvenient to try using while on a flight. And a lack of battery backup can make them impossible to use while camping.
When it's estimated that 100 million Americans would go on family vacations in 2019 — and that millions more would be going on business trips — it is clear that individuals dealing with sleep apnea should be planning for how they will continue therapy away from home.
If you are a frequent traveler, investing in a portable, travel-friendly CPAP device is essential. And few devices get the job done like the Human Design Medical Z2 Auto Travel CPAP Machine.
The Z2's Travel-Friendly Design
From the ground up, the Human Design Medical Z2 CPAP Machine is designed with the needs of frequent travelers in mind. It starts with the size of the device itself. The Z2 CPAP device measures 6.48" x 3.30" x 3.02", making it small enough to fit in the palm of your hand. In fact, its dimensions make it roughly the size of an extra-deep smartphone! It also weighs a mere 10.4 ounces, so you won't have to worry about it overburdening your suitcase.
One key advantage of the Z2 CPAP is that it does not rely on an external water chamber to provide humidification during therapy. Instead, it uses a heat moisture exchanger (HME) to provide waterless humidification. This is achieved by inserting a small cartridge between the mask and tubing. This cartridge captures moisture from your exhalations, and then releases the moisture when you inhale. Not only is this more convenient for air travel, but it also eliminates the need to purchase distilled water while traveling.

The Z2 Auto variant also utilizes the proprietary Z-Breathe comfort feature. This allows the device to automatically adjust air pressure during the night, with an emphasis on reducing air pressure delivery during exhalation. With three different Z-Breathe settings, it is easy for users to find the setting that best fits their preferences.
Like many "full-size" CPAP devices, the Z2 also incorporates a Ramp feature that lets users begin therapy at a lower air pressure and gradually increase it over time. This makes it easier for those who might otherwise find their prescribed air pressure setting uncomfortable to fall asleep.
The Z2 CPAP Machine comes with an AC adaptor, power cord, and USB Micro A to B Cable to make it easy to connect to a power supply. However, this CPAP device can truly be taken anywhere with the help of the HDM Breas PowerShell.
This integrated battery module uses interchangeable lithium-ion batteries to provide power to your Z2 CPAP Machine when you are going off the grid, going on a flight without an in-seat power outlet, or will be spending time in an area with an unreliable electric grid.
The Extended Life Battery Module can power your device for one to two nights between charges. By packing multiple interchangeable batteries, you could even take your Z2 CPAP device on an extended camping trip! The PowerShell battery module is also compatible with the original Z1 CPAP Machine.
Convenient Z2 Features That Streamline Travel
While the above features highlight the travel-friendly nature of the Z2 CPAP Machine, new upgrades make this updated model more convenient than ever.
It all starts with the ability to program your device and check settings without needing to hook up to a computer. The Z2 CPAP Machine uses a backlit LCD screen and large soft-touch buttons. This way, you can adjust Ramp settings or check current pressure levels in a matter of seconds.
One of the biggest benefits of the Z2 CPAP Machine is that it does not require the use of proprietary masks or tubing. This way, you don't have to worry about buying a whole new set of CPAP masks for your travels.
Whether you use a full face mask or nasal pillows, you can attach your preferred mask to the Z2 CPAP Machine to help your therapy feel just the same while traveling as it does at home. The only exception to these universal fit capabilities are masks that require proprietary connections, such as the ResMed AirFit F20.
A new feature of the Z2 CPAP Machine is Auto Start/Stop functionality. This update will cause the device to begin therapy the moment you put on your mask and start breathing. This same detection tech allows the Z2 CPAP Machine to identify when you have taken off the mask or when a large leak is present. In such instances, it will stop therapy automatically. While the Auto Start feature is only available in the "Auto" Z2 CPAP, Auto Stop functionality is also available for the Fixed Pressure variant.
The level of noise produced by a CPAP device is a common cause for concern among new users, especially those who share a bed with their partner or are worried about how using their device during a flight could bother other passengers. The good news is that the Z2 is nearly 30 percent quieter than the original Z1 CPAP Machine, which already operated at a quiet 26 dBa.
By comparison, that level of noise falls between the sound of rustling leaves and a whisper — hardly an obnoxious level that would bother others. When you order your Z2 CPAP Machine from Help Medical Supplies, you will also get a free Qtube inline muffler. Placed near the mask intake valves, this further reduces the noise produced by the machine.
Another helpful feature of the Z2 CPAP Machine is its data capabilities. With the free Nitelog app (available for both Android and iOS), you can use Bluetooth to sync with your device. This makes it easy to review your sleep data from each night, and even share it with your doctor to get a better idea regarding the progress of your therapy. With a USB cable, you can also connect your device to a Windows computer to download sleep data to the DataViewer software (also free).

Planning For Your Trip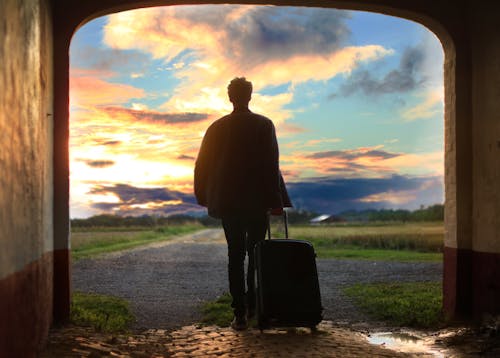 While the Human Design Medical Z2 Auto Travel CPAP Machine can certainly make sleep apnea therapy compliance much easier during your travels, there are still a few things you should be mindful of when planning to travel with your CPAP device.
First, while the Z2 CPAP Machine is FAA approved, specific requirements may vary with different airlines. For example, some airlines require that you notify them that you will be using a CPAP machine and supply its model information at least 48 hours before the flight.
In addition, FAA regulations do not apply to international flights that don't depart from or arrive in the United States. As such, it is also a good idea to check with your airline when planning an international trip. Keep in mind that FAA regulations require that Bluetooth capabilities on all electronic devices to be turned off during a flight — this applies to your Z2 CPAP Machine as well!
For overseas travel, the Z2 CPAP Machine will automatically adjust its power supply from 100 to 240 volts. As long as you have the right plug adapter for your travel destination, you won't have to worry about voltage differences causing problems for your equipment. However, before your trip, you should look up the plug styles for the country you are visiting so you can purchase the right adapter.
You should also be mindful of the device's specific capabilities when planning for your trip. The Z2 CPAP Machine operates in pressure ranging from 4 to 20 cm H20, and provides altitude compensation at elevations up to 8,000 feet above sea level. In addition, it is recommended that the Z2 CPAP Machine be used when the ambient humidity is between 10 and 80 percent.
If your travels will take you to a high elevation area or a location with extremely high or low humidity, you may wish to consult with your doctor regarding any adjustments that might need to be made for using your device. This will ensure that you get the appropriate therapy, regardless of surrounding environmental conditions. However, you don't have to worry about elevation changes during air travel thanks to controlled cabin pressure.
What to Know When You Get to the Airport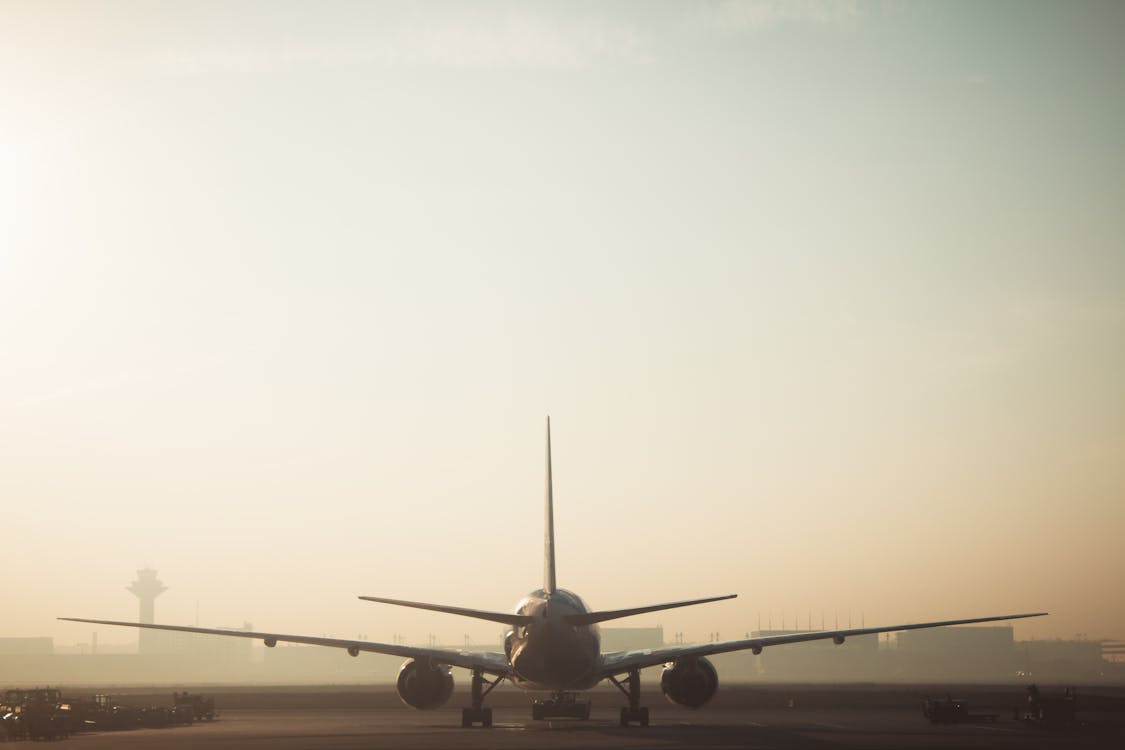 Using the Z2 CPAP Machine will alleviate many common concerns about taking a CPAP device through security and onto the plane. For one thing, you won't have to pack a humidifier chamber. A moist humidifier chamber could cause mildewy growth in your luggage. Since liquids cannot be taken through security, this also means you won't have to worry about buying bottled water once you're in the airport.
It is also a good idea to get a medical equipment luggage tag for your machine. This will help streamline the process of going through security, especially since the device will need to go through the X-ray machine.
The CPAP machine will generally need to be taken out of its carry case and placed in a plastic screening bin by itself (similar to what you would do with a laptop). Your other CPAP components, such as the mask and tubing, can be left inside the carry case.
Because your CPAP device is covered by the Americans with Disabilities Act (ADA), it does not count as a carry-on item. However, you may find it easier to store the device inside another carry-on for convenience navigating the airport and getting on the plane — especially with a smaller travel device like the Z2 CPAP Machine.
Your CPAP device itself likely isn't the only thing you should consider. It is typically recommended that travelers bring extra mask cushions, filters, and other replacement supplies. This way, if some of your CPAP setup needs to be replaced during your trip, you won't be left scrambling in an attempt to find replacement components.
Make Travel Easier With the Z2 CPAP!
Whether you prefer the Auto CPAP device or the standard air pressure delivery of the Human Design Medical Z2 Fixed Pressure Travel CPAP Machine, you can have confidence that these products will help you control your sleep apnea, no matter where your travels take you.
Even more importantly, when you order your device through Help Medical Supplies, you will be able to save hundreds of dollars on your purchase, ensuring that your medical budget is able to stretch farther.
At Help Medical Supplies, we want to make it easy and affordable to get the CPAP equipment you need, regardless of whether you have insurance coverage or if your policy doesn't fully cover sleep apnea therapy. That's why we offer free shipping on all orders over $89 as well as available financing through CareCredit on qualifying purchases over $500, and even let you make your purchase using PayPal.
Untreated sleep apnea can present major challenges to your life. But getting the therapy you need for quality sleep shouldn't be a challenge itself. When you purchase a Human Design Medical Z2 Travel CPAP Machine through us, you will get affordable and reliable sleep apnea therapy so you can start living a better life.