The recommendations regarding the use of N95 masks in combatting the spread of COVID-19 have been somewhat confusing, to say the least. Initially, the CDC said that wearing face masks was an unnecessary step that wouldn't do much to slow the spread. Now, however, they have changed their recommendation.
Here is a closer look at what has changed regarding the recommended use of face masks, including N95 respirator masks. Understanding the importance of these masks and using them appropriately could make a big difference in slowing the spread of the deadly COVID-19 pandemic.
Updated Face Mask Guidelines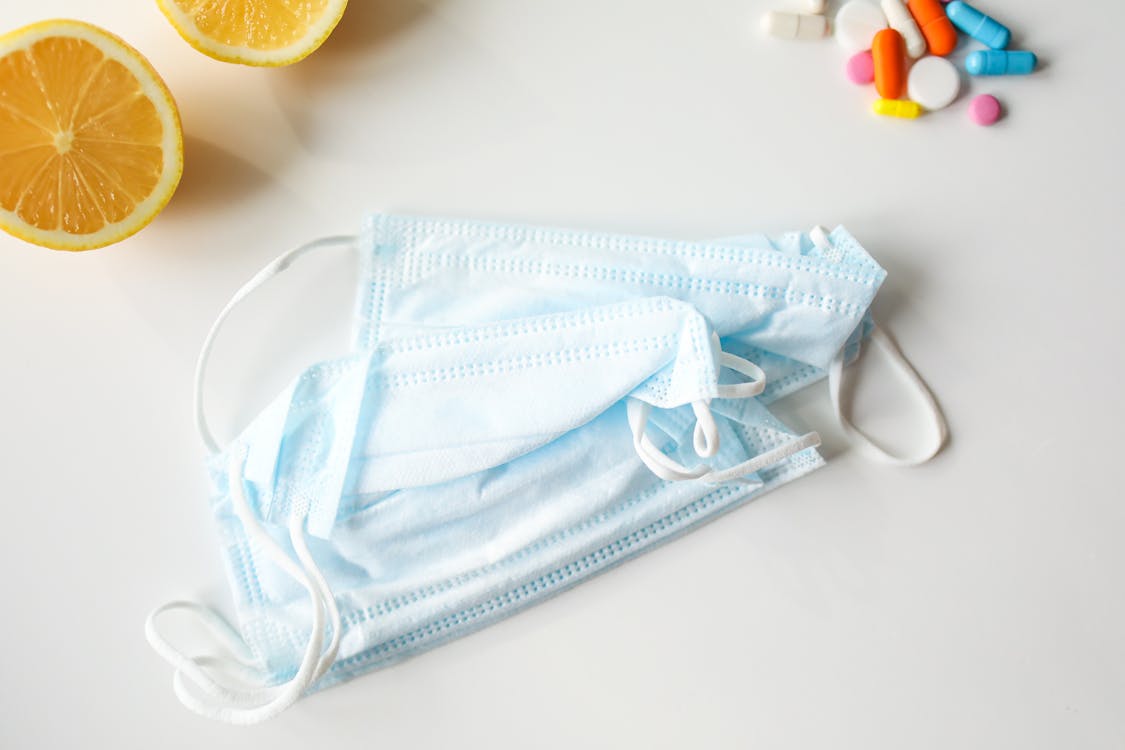 So why has the CDC changed its guidelines for wearing face masks? A big part of the reason behind the update is the ever-increasing realization that many who contract COVID-19 remain asymptomatic. They may feel completely healthy, and as such, will continue to go out in public for grocery shopping and other necessities.
Unfortunately, even someone who is asymptomatic can transmit the virus. Many who are initially asymptomatic will also eventually develop symptoms.
As the CDC explains in its recent statement, "This means that the virus can spread between people interacting in close proximity — for example, speaking, coughing, or sneezing — even if those people are not exhibiting symptoms. In light of this new evidence, CDC recommends wearing cloth face coverings in public settings where other social distancing measures are difficult to maintain (e.g., grocery stores and pharmacies) especially in areas of significant community-based transmission."
One important thing to remember in light of these new guidelines is that the CDC does not want ordinary citizens buying up stockpiles of N95 masks. Instead, the CDC is recommending that average citizens make their own homemade masks out of cloth — especially in light of ongoing shortages of N95 masks.
How Do N95 Masks Work?
N95 masks have been a major subject of discussion in headlines and debates surrounding the use of facial masks in curbing the spread of COVID-19. These masks are designed to protect users in medical and industrial settings against airborne particles and liquids. Creating a physical barrier that covers the mouth and nose is key for preventing infection. The masks are often worn in combination with a face shield that protects the eyes.
There are two primary types of N95 masks: surgical masks and respirators. Surgical masks are commonly associated with the medical field, and are primarily meant to block splatter and sprays from larger-particle droplets. They also keep the wearer from transmitting saliva and other bacteria.

Though useful in a medical setting, surgical masks are not as effective at blocking smaller airborne particles. This is largely due to their looser fit. This means that viruses and bacteria could still get in around the edges of the mask.
N95 respirators provide an even greater level of protection. These masks are shaped in a way that allows them to form a tighter seal around the mouth and nose for better filtration. Respirator masks can actually be formed against the bridge of the nose to better block outside air. While some of these masks use an exhalation valve, many do not, which can cause the mask to get hot and uncomfortable during use. Because of this, a standard respirator mask may not be suitable for individuals with certain respiratory problems.
Regardless of the type of mask being worn, for a mask to be labeled as N95, the materials must have a tested filter efficiency of 95 percent. This ensures that the vast majority of bacteria, dust, and viruses will be filtered out by the mask. These masks are actually regulated by the FDA. Look for NIOSH certification to know that a mask is a legitimate N95 mask.
Both surgical masks and N95 respirator masks are meant for one-time use. The mask surface blocks viruses and bacteria, but that also means that these contaminants get trapped on the mask. Due to the materials used in to manufacture these masks, they are not washable. Instead, users must remove the mask via the head straps, rather than grabbing the mask itself. The contaminated mask should be wrapped in a plastic bag and placed in the trash. Wearers should then wash their hands to reduce the risk of contamination.
Despite the recommendation for one-time use, N95 mask shortages have resulted in some medical workers attempting to sanitize used masks using everything from bleach to ultraviolet light. Unfortunately, most of these cleaning methods are ineffective.
The Importance of Protecting Medical Workers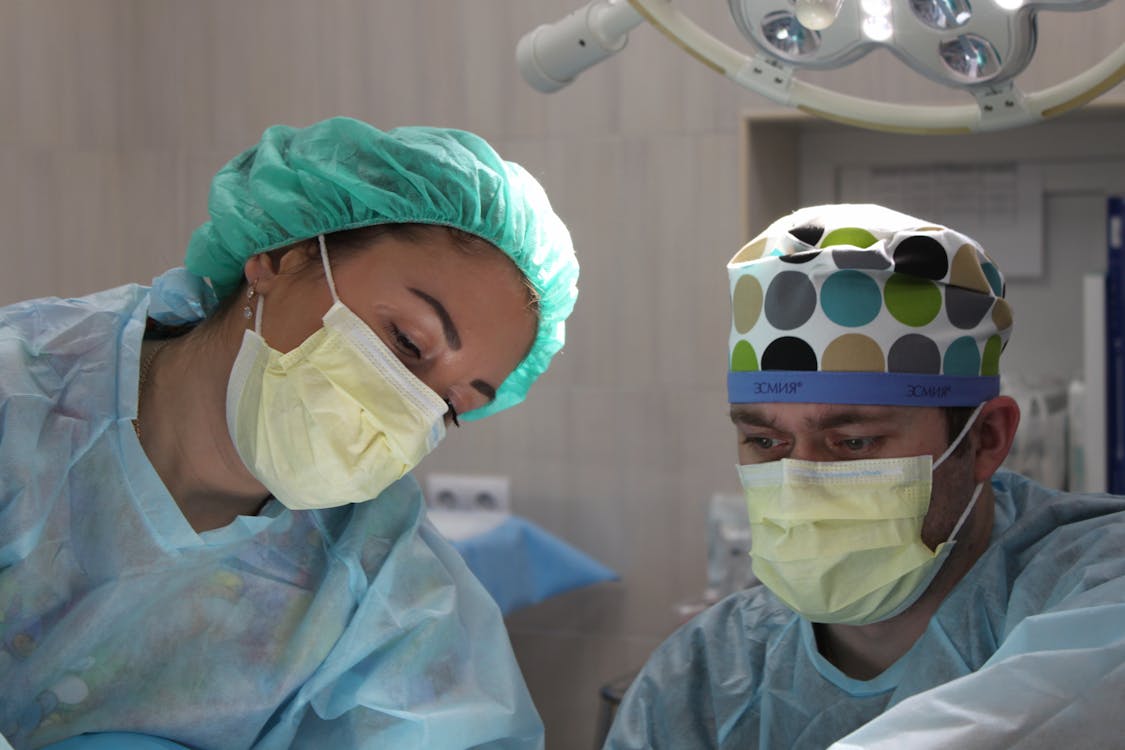 At Help Medical Supplies, we sell both surgical face masks and N95 respirator masks that are typically used for protecting wearers from airborne dusts that result from sawing, grinding, and other similar activities. While both masks are NIOSH approved with a 95 percent filter efficiency, we ask that in light of current conditions, you only purchase these masks if you work in the medical field, or if you are buying them for a family member or friend who is a healthcare worker.
These individuals are at the frontline of the battle against COVID-19, coming in close contact with sick patients day in and day out. They are at a much higher risk of contracting the virus and spreading it to others. As previously noted, it is quite possible for someone to be asymptomatic and still be able to spread COVID-19 to others, which could prove disastrous in a hospital setting.
Unlike most of us, medical workers typically don't have the option to stay home during the coronavirus crisis. Their efforts literally save lives. Not everyone who needs to go to the hospital during this time is a COVID-19 patient. The last thing someone undergoing a lifesaving surgery needs is to be exposed to COVID-19 because of a lack of proper safety equipment.
By ensuring that healthcare workers have access to the N95 masks they need while on the job, you will be protecting them and the people they care for. That could be one of the most important things you can do on an individual level during this crisis.
Making & Using Your Own Face Mask
Since using a N95 respirator mask is discouraged for the general public, understanding the nuances of creating your own cloth face mask is an important consideration going forward. While the current CDC recommendation for wearing a face mask in public is voluntary, it may not stay this way for long.
As just one example, Germany is currently evaluating a plan to gradually roll back its lockdown restrictions to help reduce the economic impact of the pandemic. While large gatherings would continue to be prohibited, most businesses would be allowed to reopen. As part of the proposed efforts, however, it would be required for all citizens to wear face masks while in public.
Obviously, Germany and the United States are very different places — and Germany has had a significantly lower death rate than many other European countries. Still, if this tentative plan is any indication, it would not be all that surprising if using face masks in public becomes a requirement in many parts of the United States as well.
Fortunately, crafting cloth face masks is relatively straightforward. The CDC has actually provided guidelines for several methods for crafting a homemade face mask, including sewn cloth coverings, T-shirt face masks, and bandana masks. You don't even need a sewing machine to make T-shirt and bandana masks. If you have a pair of scissors and rubber bands or hair ties for the bandana face covering, you likely already have everything you need to make a homemade mask.
For best results, the CDC recommends that the masks should "fit snugly but comfortably against the side of the face, be secured with ties or ear loops, include multiple layers of fabric, allow for breathing without restriction [and] be able to be laundered and machine dried without damage or change to shape."
While these coverings may not be as effective as a NIOSH-certified N95 mask, they can still significantly reduce one's risk for exposure to COVID-19. Perhaps even more importantly, they will keep asymptomatic individuals from unknowingly spreading the virus to others. While they are not recommended for people who already suffer from breathing troubles or for children under two (who are unlikely to leave the mask on), they will prove helpful for most people.

Unlike N95 respirator masks, these cloth masks can be re-used. When removing your homemade mask, try to avoid touching the cloth covering. Instead, grab the ear loops or ties to remove the mask. Wash your hands as soon as possible, and take extra care to avoid touching your face after you have removed the mask.
Washing the masks in the washing machine and running them through the dryer should leave them adequately sanitized (particularly if warm water is used). Heat plays an important role in killing COVID-19 and other viruses, and will ensure that the mask is safe for your next outing.
While a cloth face mask can certainly be effective, the best thing you can do during the current pandemic is to stay home. Avoid leaving the house for anything other then absolutely necessary trips for groceries or medical supplies. Practicing social isolation and wearing a mask — even a homemade cloth variant — is key for slowing the spread.
Staying Safe in Trying Times
Here at Help Medical Supplies, we're well aware of the fear and anxiety that come with the COVID-19 pandemic — especially for individuals with pre-existing respiratory conditions like COPD and sleep apnea. With new information coming in daily and the number of infected continuing to rise, it is clear that social isolation is a necessity to protect your own health and that of others.
Of course, not everyone is able to stay home. Essential workers, particularly those in the healthcare industry, must continue going into work. For such individuals — or anyone who needs to go out in public for grocery shopping or other necessary trips — practicing social distancing and wearing a face mask will help reduce your risk.
While we may live in uncertain times, we remain committed to helping you remain compliant with your CPAP or BiPAP therapy, as long as your doctor says it is still safe for you to do so. By providing machines, masks, and cleaning supplies at an affordable price, even those without health insurance coverage can get the equipment that will help them enjoy a quality night's sleep, which can strengthen the immune system.

As always, we offer free shipping on orders over $89, and we are doing our best to ship out all orders in a timely manner while stock is available. We hope that this can give you some small measure of normalcy during these trying times. Don't hesitate to call us at (855) 435-7144 to place an order or to learn more about what we are doing in light of current conditions.
Remember, by practicing social distancing, wearing a mask in public, and taking other necessary precautions, we can get through this.