Roll over image to zoom in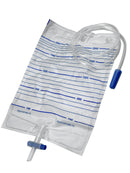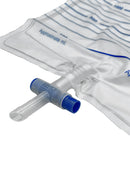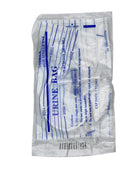 Description
Adult urine bags are sterile, made of vinyl and are manufactured with graduated markings to accurately determine urine collection volume. They can hold up to 2 liters of urine for optimum usage.
Convenient, easy to use  and high volume capacity.
Drainage tube provides quick drainage, eliminating any standing column of urine.
Sold as 10 per box & 5 Pack.
Payment & Security
Your payment information is processed securely. We do not store credit card details nor have access to your credit card information.