Roll over image to zoom in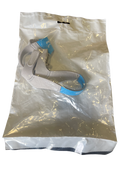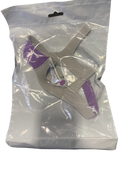 Description
This Plush Headgear is designed for use with all AirFit N20 & AirTouch N20 Series CPAP & BiLevel Masks. It is available in three sizes and is offered in light gray fabric with lavender or blue highlights.
AirFit N20 & AirTouch N20 series Plush Headgear with rolled-edge fabric so it is comfortable to wear and soft on the skin to reduce facial marking. It is designed to be worn more loosely than traditional headgear so the mask cushion can adapt to facial contours and movement through the night without pressure, pinching or creasing.
Payment & Security
Your payment information is processed securely. We do not store credit card details nor have access to your credit card information.